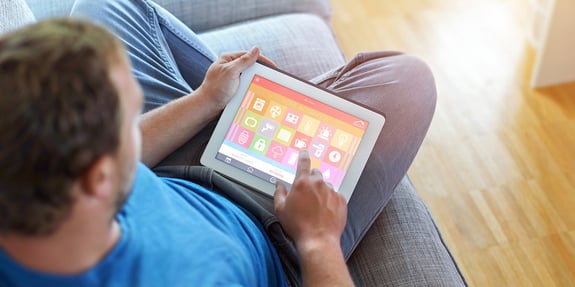 Download our CCS product information
As the industry embraces 5G technology, new opportunities present themselves for innovative new services and revenue streams. Our CCS platform is 5G ready, with cloud compatible architecture to adapt service controls and open the opportunity for monetisation. Consumers can also benefit from real-time spending controls, empowering both the operator and the end-user.

Our CCS solution, built on a cloud compatible architecture, is highly agile and configurable, minimising the time to deploy. Optimised operations also allow you to automate and optimise processes as you scale your business and work with multiple networks or partners.
CCS as a Service
Our CCS as a Service give MNO, MNO sub-brands or MVNO the tools needed to deploy agile customer-centric campaigns that increase revenue, customer engagement and consumer loyalty.
We guarantee a fast time to market with our microservices architecture and a high degree of automation.
CSPs are able to design and deploy customer-centric strategies easily, without waiting for IT support.
We allow you to drive impactful business results by utilising a cloud-based architecture.