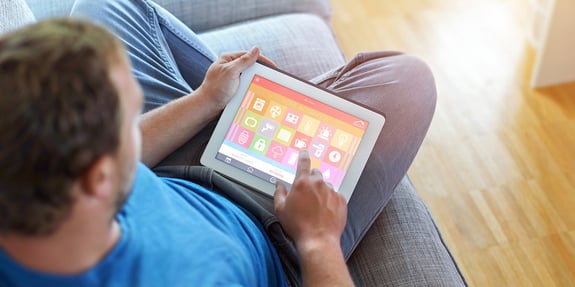 Download Case Study
Find out more about the OnOff success story
When ONOFFAPP OÜ had the idea to develop a free mobile app that would allow multiple numbers to be added to any regular SIM card, they knew they would need an experienced partner to help develop the project. The end product would need to offer users the ability to subscribe or unsubscribe as many numbers as they wanted. It would also need to be able to do this across multi-countries all for a one-off price.
ONOFFAPP OÜ also wanted to create innovative Voice/SMS bundles and packages, all within a limited timeframe. This was achieved by working with Lifecycle and our ALLinONE OCS solution, which enable them to launch the app in less than three months.
the challenges
To enable expansion of the onoff app across multiple countries and offer international destination calls with a pre-pay business model.
To provide a realtime billing solution across multiple countries, enabling a business model based on revenue share.
To develop and configure real-time OCS functionality to support new onoff bundle definitions.
With the successful launch of the onoff app, consumers were no longer limited to the physical SIM card slots in their devices. They now have the freedom to instal permanent or temporary mobile phone numbers, in multiple countries, onto their phone. With our ALLinONE OCS solution, ONOFFAPP OÜ had the power to monitor and manage consumer credits, balances and usage. Customers on the other hand could enjoy control over their spending habits, including whilst abroad, at an affordable one-off price. To find out more download the case study now.