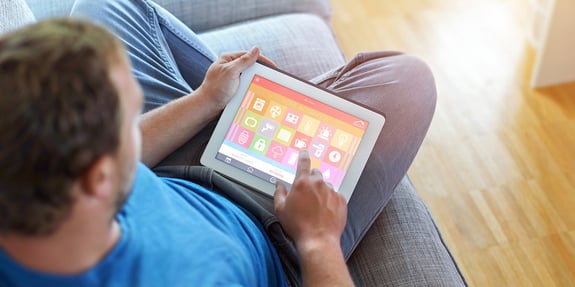 Download Case Study
Find out more about the SMARTY success story
To bring to the market their idea of a simple and honest MVNO, with unlimited Voice and SMS, SMARTY need a partner capable of bringing this unique idea to the market in an aggressive timescale
Working with Lifecycle, SMARTY premiered their new, SIM-only mobile network in just 6 months. By taking advantage of our bespoke solutions such as automated billing, provisioning and reporting, they were able to create a unique customer experience, giving them the ability to cancel anytime, amend plans monthly, unlimited calls & texts, discounts on unused data.
154
%
revenue growth in H1 of 2021
4.2
/5
rating on Trustpilot
99.95
%
BSS transactions are fully automated
13,750
:1
subscriber to employee ratio with 40 employees
SMARTY was built through agile development. Working with a number of key business partners, we adopted a flexible approach, developing a solution to seamlessly integrate into different third party systems, with high levels of automation and integrity.
Our attention to detail, product knowledge, industry experience and pragmatic approach ensured that alternative approaches were highlighted throughout the project to achieve outcomes more quickly and cost-effectively.
Post-launch, Lifecycle continuously monitors systems, undertakes quality checks, and manages any queries or incidents that arise.
get in touch with us
Find out more about how Lifecycle can help you accelerate your business growth and reach your goals.