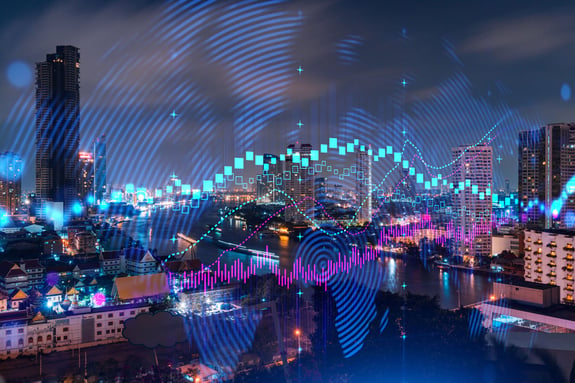 My Account
A responsive, configurable self-care portal for end users.
Introducing the My Account module
An increasing number of businesses are recognising the benefits of reliable and dedicated self-service portals for improving their company's overall brand image and enhancing the customer experience. Self-service portals provide customers with instant access to information, allow personalisation, and save valuable time and organisational resources, improving overall customer satisfaction.

My Account can help MVNOs to optimise operational costs, reducing the volume of inbound calls, web chats or emails to a customer support centre. With tangible benefits to end-users, service desks, and the business as a whole, My Account is an important tool within the wider product suite.
Customer satisfaction
Self-service capabilities empower the end user to manage their own account how and when it suits them.
Optimised operations costs
Where customers self-serve, inbound call drivers are reduced, and with decreased calls customer care agents can be upskilled to provide additional services and support.
Brand awareness and credibility
The use of a self-care portal reinforces brand presence and helps drive traffic to other company resources. It also strengthens the brand reputation by creating positive end user interactions.
Web-based interface
Fully branded web portal, offering seamless use of My Account within an MVNO's online presence, and is also available as a mobile app.
User access and control
Users are able to access and control elements of their account including viewing usage, current and historical invoices and payment histories. They can purchase additional service add-ons and make payments for these or existing invoices.
Card payment integration
Integrates into card payment providers, supporting all types of card payments and purchases.
My Account is a secure, device optimised customer facing portal which enables end-users to access their account and information any time, any place. The portal contains self-help functions and self-service features providing customers with fast and direct access to information pertinent to their account; enabling them to view invoice histories, make payments and initiate changes, without the need to contact their provider. The ability to self-resolve issues and changes empowers end-users and delivers an excellent customer experience.
get in touch with us
Find out more about how Lifecycle can help you accelerate your business growth and reach your goals.