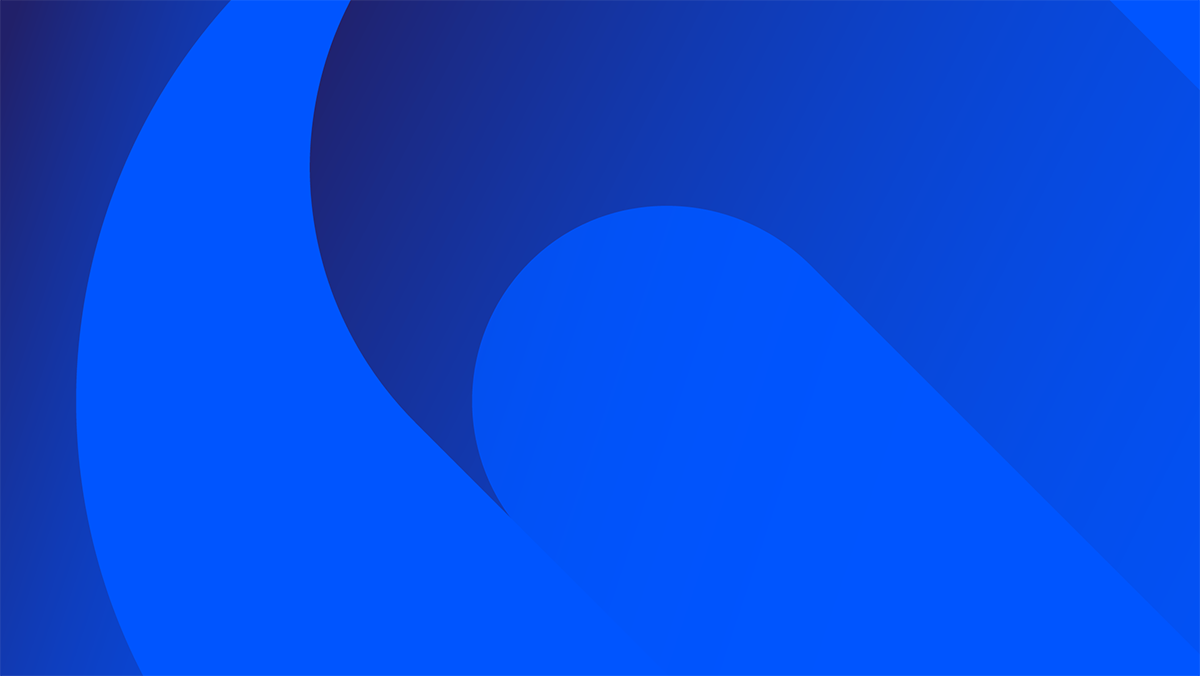 CCS - Converged Charging
Open revenue streams and excel in CX with real-time charging
The charging system for convergence at scale
Champion real-time charging with ultimate convergence to grow revenue and delight customers. Our multi-tenanted CCS is highly reliable, scalable, powerful and vendor agnostic providing all you need to make the most of your network
Enable payment and network convergence
Implement differentiating pricing models
Remove revenue leakage
Deliver great customer experience
The power of real time charging
What can the CCS do for you?
Operate mission critical telecom services
- the CCS is a reliable and robust product to converge all charging needs in one single platform. Data, minutes, SMS or any chargeable event can be captured in real-time across the networks, whatever the bearer used
- Mobile networks can use CCS to manage their ecosystem of MVNOs and partners, leveraging hierarchies to monitor traffic and revenue, perform wholesale rates and traffic adjustments and detect anomalies
- Facilitate settlement and enable individual tenants real-time rating and billing, providing full visibility and control of any chargeable events, customer balance, failed calls, etc.
Create tariffs, plans and bundles in minutes
Create and implement competitive pricing models and plans in minutes. Meet customer needs through flexible packaging, bundles of services and bonuses and discounts. You can configure allowance bundles, regional tiered ratings and flexible duration periods.
Your team can self-serve and manage the strategies that fit the needs of your business with no need for IT intervention.
5G Slicing and new revenue streams
Our cloud architecture with adaptive service control helps providers monetise 5G with network slicing and support for emerging business models.
The 5G Core and service-based architecture delivers the ability to slice the network to support a specific set of business cases, with varying quality of service depending on the demands placed by the business case. This slicing ability coupled with 5G speeds sets the stage for enhanced mobile broadband and IoT opportunities, primarily in the areas that require ultra-reliable and low-latency communications (URLLC) and massive Machine Type Communications (mMTC).
Customer acquisition and loyalty
Real time charging is able to provide customers full spending control - it provides information about their remaining allowance and data and allows users to customise their plan. Purchases of top-ups/ bolt-ons are credited immediately.
On top of it, CCS unlocks a set of mechanisms engineered to engage, and increase loyalty and revenue. Some examples are:
- Payback and data rollover
- Rewards
- Loyalty schemes
- Sustainability charities
- Group plans
Explore more customer-centric strategies in the use case list below
Revenue Assurance
The real-time charging shortens time to cash for the operator and removes revenue leakage that may occur on latent charging processes because the charging takes place immediately. The CCS and its rating ability unlock multiple-partner revenue-sharing management and provide an accurate financial outlook of the mobile network operator.
Product Guide
Empower your network with converged charging
Lifecycle's cloud-native, carrier-grade CCS provides the Charging Function (CHF) of a 5GC network for both online and offline services. Our CCS platform integrates with both existing Long-Term Evolution (LTE) services and the 5G Core Service-Based Architecture (SBA), unlocking 5G monetisation opportunities in these architectures that can easily be scaled to demand. Open the product guide to deep dive on the features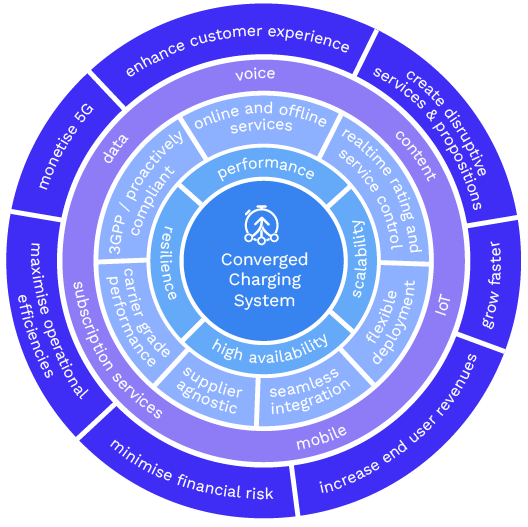 Product benefits
Support for large service request quotas to accommodate 5G bandwidth and adaptive real-time service control features enable providers to monetise new 5G opportunities while providing an optimal end-user experience.
Our cutting edge rating capability, coupled with real-time service management gives spending assurance to end users, while protecting the service provider revenues.
Our CCS enables networks to supply 5G services utilising their existing LTE architecture. When you are ready to involve 5GC, the system can easily be switched over without the need to migrate end users to new platforms.
CCS can assign dynamic service quota management to networks supplying 5G services over LTE, to reduce demand on the network.
Enhance the end-user experience
Associate with Event Intelligence to better understand and act on end-user behaviour for highly personalised engagement, in a manner that suits your business.
Our architecture with adaptive service control is agile and highly configurable to support business goals, innovation and enhanced end user experience in the transition to 5GC.
Our carrier-grade solutions enable you to work with any network or partner. They automate and optimise rating processes that will scale with your business.
Technical highlights
The CCS executes each transaction within milliseconds using the most modern tech stack
3GPP / proactively compliant
Meet changing industry needs and regulations. Cloud native and built to industry standard 3GPP charging specifications, our CCS platform is future proof by design.
Enhanced policy charging control
Extend policy charging and control capabilities through integration with the network. We support Dynamic Reserved Service Units (RSU) for decreased latency and higher bandwidth.
Real-time rating
Unlock a variety of 5G billing features such as discrete allowance offers, grant access to services and differentiate types of usage within a service.
Network and service agnostic
No matter which network and service providers you choose to work with, our carrier-grade platform is interoperable with any supplier.
Deployment options
Whatever the starting point, we've got you covered
Our SaaS platform is designed to equip sales and marketing with all they need to self-serve and go to market with innovative services
Multitenancy allows you to provide the CCS to your partners and customers, monetising network capacity with full control
Ability to work with anyone
The CCS is network and supplier agnostic and with a flexible business API gateway, so you can integrate easily
+ New add-on
CCS Analytics
The CCS Analytics Module provides in-depth details about your customer's journey. It's able to capture roaming country and country changes. Its also able to retrieve handset changes, new SIMs, device brand and model and more. Use this info to deliver APN settings and regulatory messages, upsell add-ons and fuel contextual campaigns.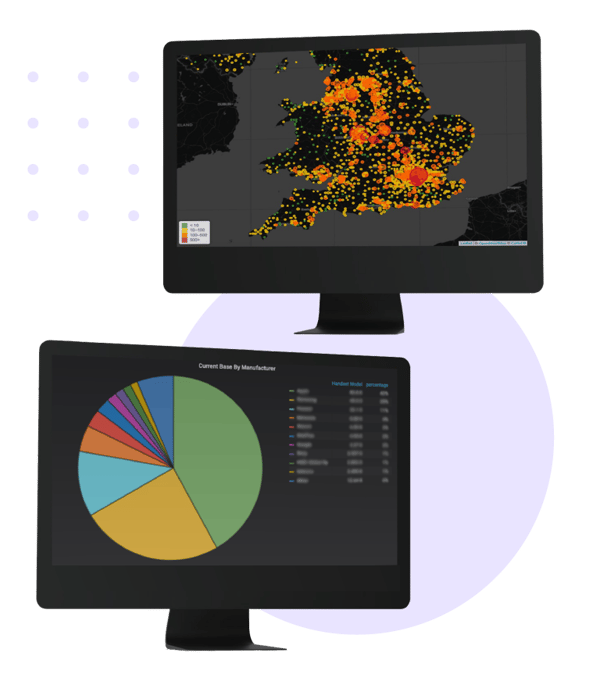 Get in touch with us
Find out more about how Lifecycle can help you accelerate your business growth and reach your goals.