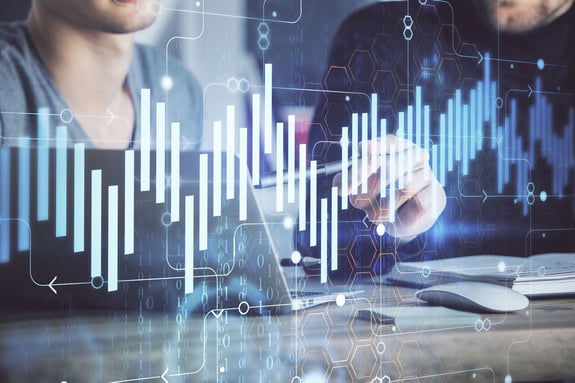 Innovation Footprint
Embracing Industry Standards and Forging Strategic Partnerships to Evolve Connectivity
TMForum Members
TMForum is a global industry association driving digital transformation with open frameworks to improve interoperability and innovation. As members we foster innovation, and drive the development of future-proof solutions that address the evolving needs of telecoms operators.

Microsoft Partners
We collaborate with Microsoft to leverage their cutting-edge technologies and platforms, enabling us to develop robust and scalable software solutions, multi-tenanted and cloud native by design
3GPP Compliant
Our CCS complies with 3rd Generation Partnership Project (3GPP) standards. By adhering to these global specifications, we ensure interoperability, reliability, and seamless integration with existing telecom infrastructure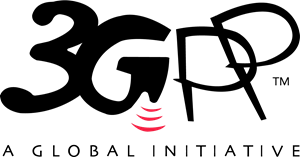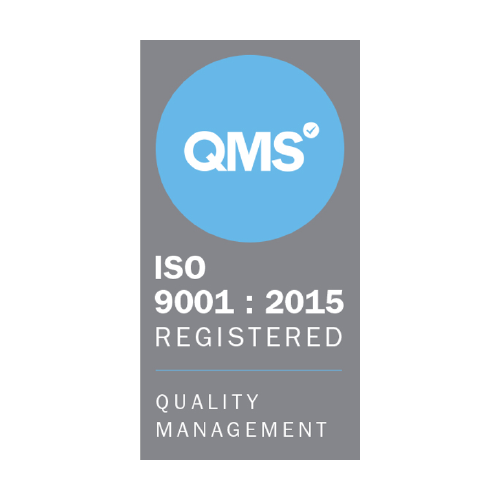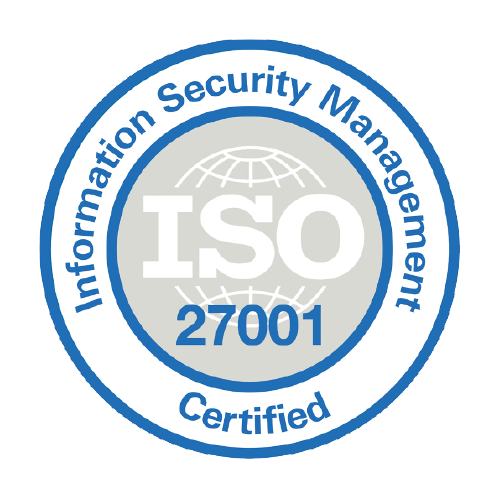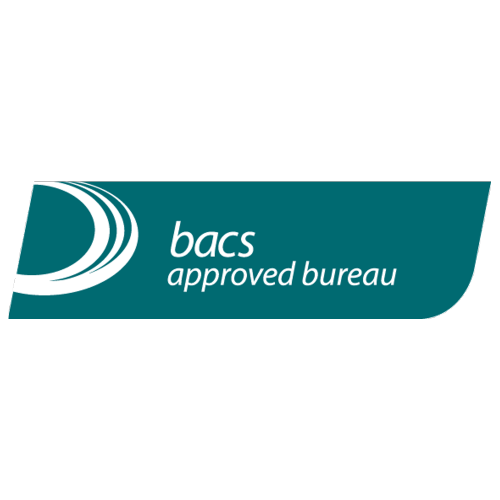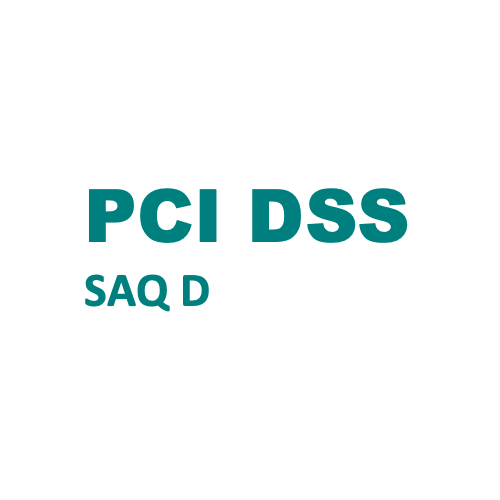 An award winning brand
Lifecycle Software is the proud owner of the BSS Solution of the Year Award from the MVNOs World Congress, 2022.
Our software and services have also been highly commended by the Glotel Awards 2022 for BSS/OSS Transformation Excellence. Lifecycle were also strong finalists at the Mobile Industry Awards, recognised for the Best MVNO Partner. In 2022 we were also shortlisted as an Outstanding Digital Enablement Vendor by the Leading Lights Awards.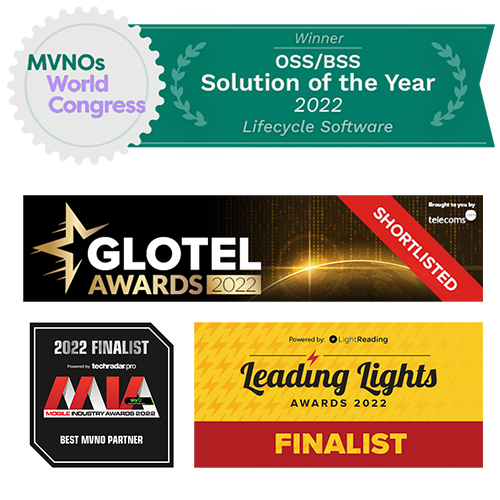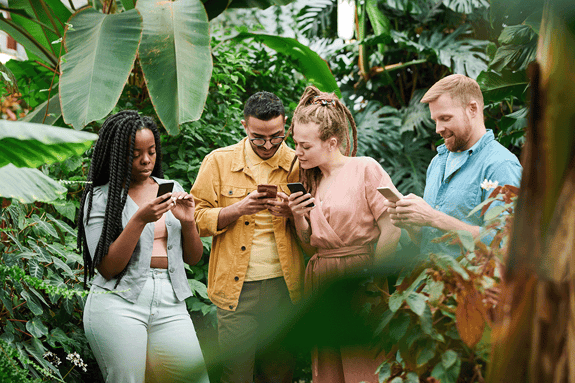 Sustainability
We are committed to become greener
Our cloud native tech stack is supported by Azure, a key partner on track to achieve carbon negative status by 2030.
Cloud computing is 93 percent more energy efficient and up to 98 percent more carbon efficient than on-premises solutions.
We are certified with the Silver Ecovadis Sustainability Rating.
Ecovadis performs the sustainability assessment yearly, and is a globally recognized, independent service to assess CSR in a transparent independent way.
Forming the next generation of innovators
Lifecycle Software has a strong commitment to cultivating talent and promoting innovation, which is exemplified by their graduate and placement programme. This programme has provided opportunities for over 50 young people since its launch and helps to shape the future of the industry by nurturing young talent and providing them with hands-on opportunities to learn and share ideas in a diverse and inclusive environment. Our CEO, Kelvin Chaffer, began his journey with the company 22 years ago as a graduate developer and worked his way up to the top of the organisation.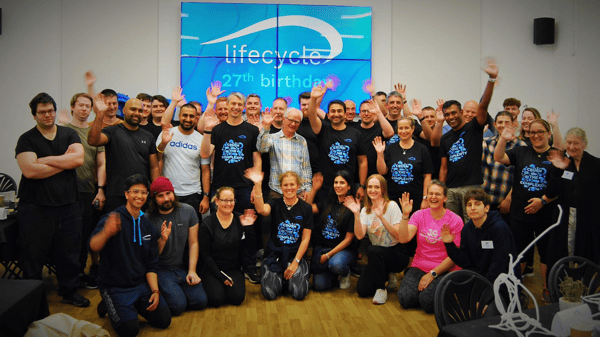 We promote R&D innovation with our yearly Hackathon in which computer programmers and other tech professionals collaborate intensively on software projects. The goal is to create to provide participants with the necessary resources and tools to create innovative solutions and grow talent. The hackathon has become a crucial part of Lifecycle's innovation strategy, allowing the company to stay ahead of the curve and provide its customers with cutting-edge solutions.