">
Every year Lifecycle Software selects a cause to engage with. Our employees nominate charities and topics that matter to them to select one (or more) to support thought the year. The cost of living crisis has been impacting many families across the world and we decided to contribute and aid as we can by supporting local food banks. The Newbury Soup kitchen along with the Foodbank are the chosen charities for 2023. The Newbury Soup kitchen are thrilled that we will be supporting them again this year, because Lifecycle has previously supported them in 2021.
Stay updated with our fundraising or donate on our JustGiving Page.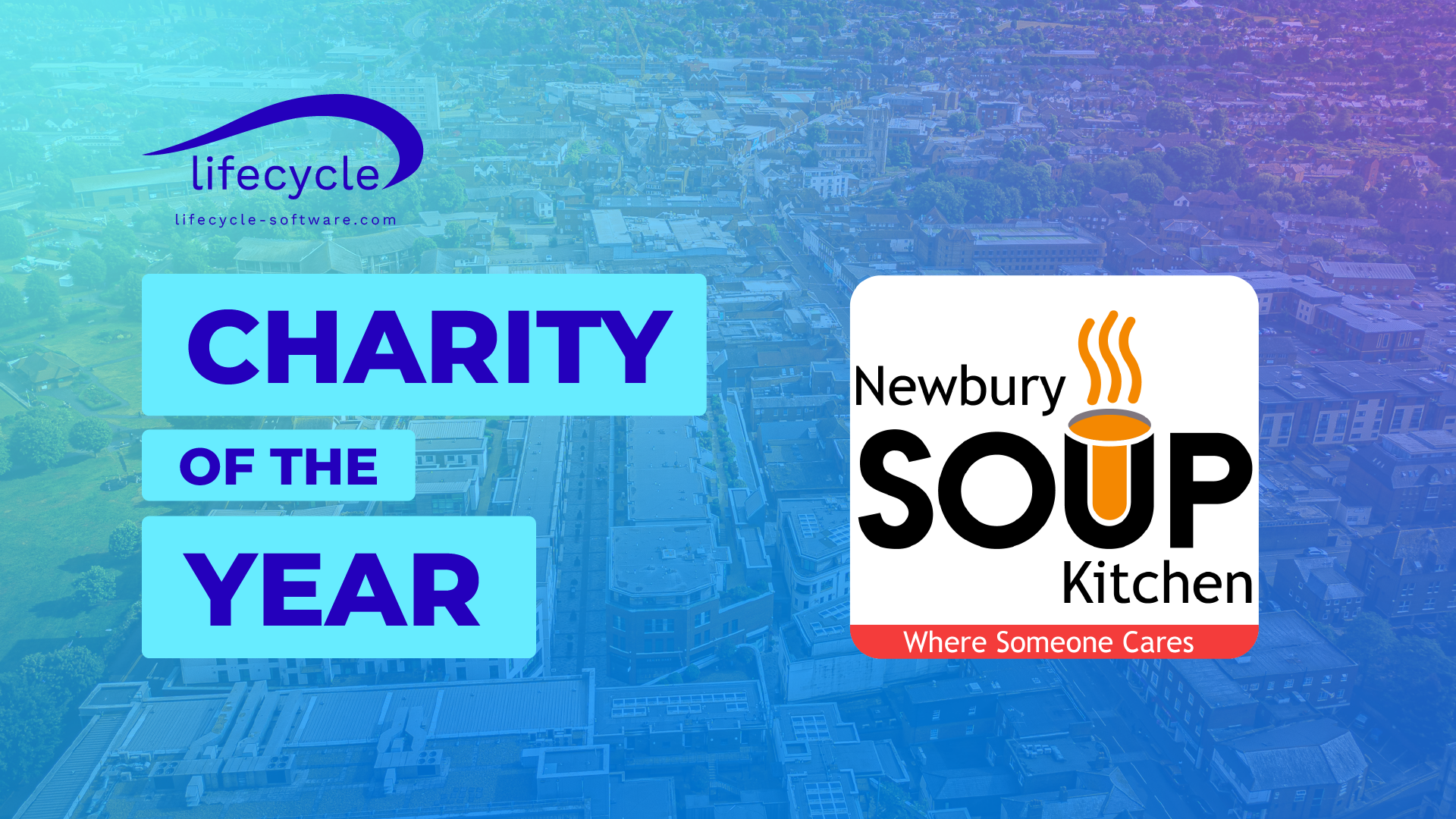 Newbury Soup Kitchen is a non-profit organization that assists and supports the homeless, rough sleeper community, vulnerable, and those who are less fortunate than others.
Our teams in France and Portugal will engage with local charities to support vulnerable families.

Charity work is very important to Lifecycle because it is part of one of our main corporate values: family and friendship. Lifecycle does not just provide funding for its charity; Lifecycle plans an entire year of events to raise funds and awareness for the chosen charity. It is critical to involve all employees in activities ranging from marathons and virtual races to raffles and challenges.

In 2022, we raised £1975 for the year's charity, Berkshire Youth Waterside Centre. We held raffles, sponsored races, and paddleboarding events to accomplish this.
Stay updated with our fundraising or donate on our JustGiving Page.