Lifecycle Software is helping to raise for their Charity of the Year, Berkshire Youth, and we count on you.
On Saturday 15th October Lifecycle had a paddling challenge with Berkshire Youth, where we Paddleboarded/Canoed from the Berkshire Youth Waterside Centre in Newbury to Kintbury and back again. This is a distance of 11.5 miles with 14 locks in between. Employees, family and supporters got together for the fundraising event! The Lifecycle team are raising funds to buy new Zorbs for the Waterside Centre.
Kelvin Chaffer, COO of Lifecycle, says: "Family and friendship are the core values of Lifecycle Software, we want our company to be a place where people can grow their potential. We have a graduate and apprenticeship programme that is helping to progress the next generation of telecoms professionals, providing them with the confidence and skills to pursue a fulfilling career in IT. We have seen how Berkshire Youth do a fantastic job of working with young people to facilitate their growth to help them reach their potential and beyond. Last weekend, the Lifecycle team (with the help of their friends and families) each covered more than 10 miles of the Kennet and Avon canal to raise money to support Berkshire Youth's Waterside Centre. This year, we aim to raise £2,000 so that BY can purchase some new Zorbs to help build confidence in the young people they support, whilst having fun."
Kelly, Youth and Community Manager at the Waterside centre, joined the activities on Saturday. "My young leaders loved being a part of the event on Saturday, and enjoyed putting their paddling skills to the test in order to help those who had less paddling experience!", said Kelly.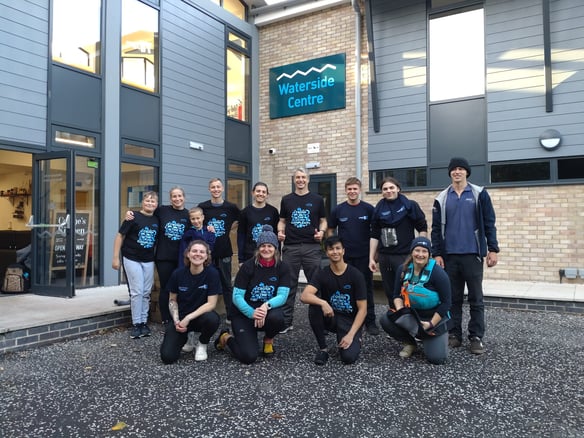 Other recent activities held by Lifecycle to raise funds include:
London Marathon Challenge. Lifecycle achieved over 200 miles collectively and, thanks to all supporters, has reached over £900 in sponsorship

Lifecycle team participated in the Harey 8, the multi-terrain 8-mile race around Hungerford and the surrounding countryside
And we are raising money on our just giving page – we have £1,485 so far and anyone can contribute using this link.
June – Lifecycle Software celebrated its 27th anniversary in the Waterside Centre


Berkshire Youth help with the transition from childhood to young adulthood, supporting young people who are vulnerable, disadvantaged or unable to access help elsewhere.
Lifecycle will continue to organise activities to raise funds to support their ongoing work. Meanwhile, you can always help by clicking the button below and don't forget to participate in your actions.