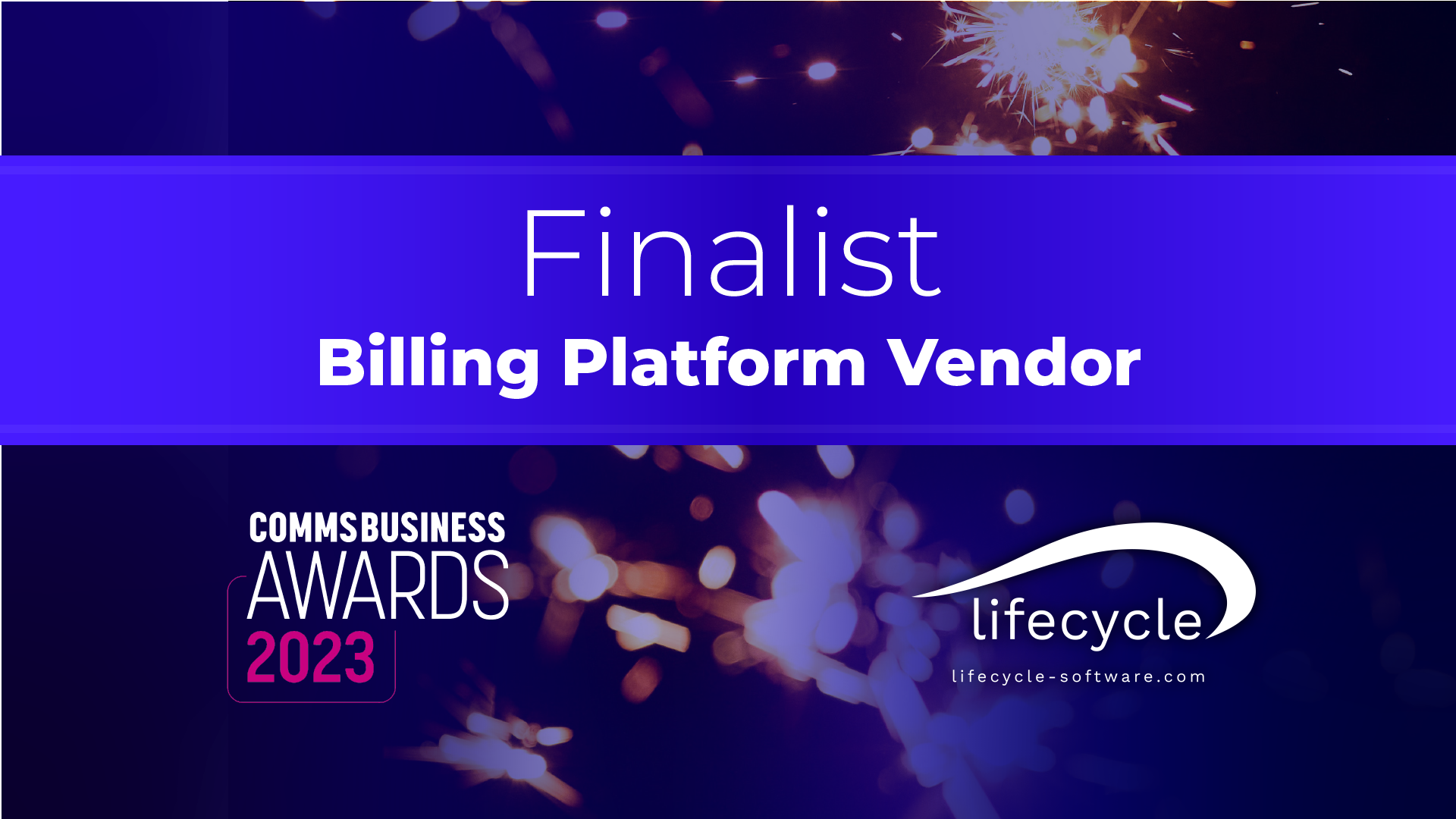 Lifecycle Software are delighted to share that we have been named finalists in the CommsBusiness Awards for Billing Platform Vendor! This is a great achievement for our team and a true testament to our commitment to excellence in the telecommunications industry.
Being recognised as a finalist in such a competitive category is an honour, and we are grateful for the recognition of our hard work and dedication to providing our partners with some of the best billing platform solutions on the market. We could not have achieved this without the support of our amazing team, who continue to push boundaries and innovate every day.
We are proud to be at the leading edge of the telecommunications industry. Thank you to CommsBusiness for this shortlisting us, and congratulations to all the other finalists. We can't wait to celebrate with you all at the awards ceremony!
Discover the other finalists and more about the CommsBusiness Awards 2023