We are pleased to announce that we have been shortlisted for the Engage Awards in the category of Best Use of Innovation in Customer Engagement.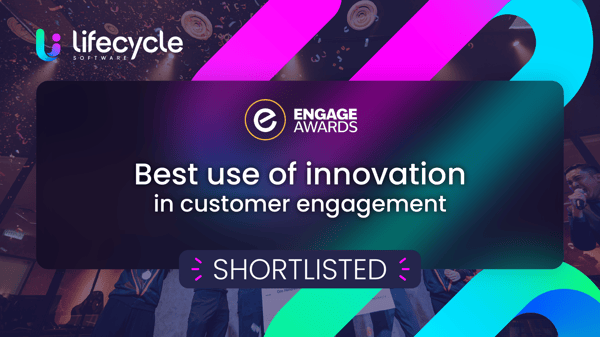 The Engage Awards celebrate excellence, whether organisations have implemented small changes that have created a big difference, or have made a complete overhaul to the way they operate. This year, we have submitted our application to a category that holds a significant place in our vision and mission: the customer.
At Lifecycle Software, our aspiration goes beyond being mere suppliers, we strive to be true partners. We view our relationship with our customers as a family bond, growing together. That's why, this year, we've chosen to vie for an award that shines a spotlight on our customers rather than our products. After all, who better than our customers to understand how to harness the full potential of our products and solutions? We're keeping our fingers crossed for this award and eagerly anticipate celebrating this achievement with them.
View the shortlisted categories here.
The winners will be announced on the 28th of November 2023. We hope to take this prize home!