In 2024 more than half of phones worldwide will be eSIM-compatible. The eSIM (embedded SIM) market has experienced consistent growth in recent years, driven by the rising popularity of IoT (Internet of Things) devices, smartphones, and various connected devices. The technology behind eSIM involves integrating a SIM card chip directly into a device, eliminating the requirement for a physical SIM card. This enables users to provision and switch between mobile carriers remotely. This list includes all the smartphones (iPhone, Samsung, Google Pixel, etc) that support eSIM,. The list is inclusive of both current models and forthcoming releases.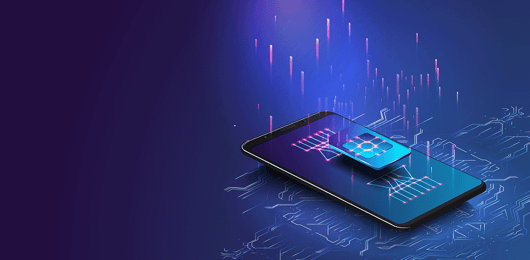 In the European market, smartphones and consumer devices have seen early adoption of eSIM technology, with numerous mobile operators providing eSIM services to customers.
Within the automotive sector, the European industry has embraced the integration of eSIMs into connected car systems, enabling features such as real-time navigation, remote diagnostics, and in-car entertainment.
The use of eSIMs in IoT applications is experiencing increased adoption in Europe, particularly in areas like smart meters, connected industrial equipment, and asset tracking.
In the realm of travel and tourism, eSIMs have become popular among European travelers due to the convenience of easily switching mobile carriers when moving between countries.
eSIM-Ready Devices List 2024
1. PHONES
1.1. iPhone

- iPhone XS
- iPhone XS Max
-iPhone XR
- iPhone 11, 11 Pro and 11 Pro Max
- iPhone SE (2020)
- iPhone 12, 12 Pro and 12 Pro Max
- iPhone 13 mini, 13, 13 Pro and 13 Pro Max
- iPhone SE (2022)
- iPhone 14, 14 Plus, 14 Pro and 14 Pro Max
- iPhone 15, 15 Plus, 15 Pro and 15 Pro Max
- iPhone 16
1.2. Samsung

- Samsung S24
- Samsung Galaxy S223 and S23+
- Samsung Galaxy S22, S22+ and SS 22 Ultra
- Samsung Galaxy S21, S21+ and S21 Ultra
- Samsung Galaxy S20 and S20+
- Samsung S2 Ultra
- Samsung Galaxy Note 20 and Note 20 Ultra
- Samsung Galaxy Fold, Fold 2, Fold 3 and Fold 4
- Samsung Flip 1, 3 and 4
- Samsung Galaxy S20 Hybrid Dual SIM
- Galaxy A55 5G
- Galaxy Z Flip 6
- Galaxy Fold 6
1.3. Google Pixel Phones

- Google Pixel 2, 2 XL
- Google Pixel 3, 3 XL
- Google Pixel 3a, 3a XL
- Google Pixel 4, 4 XL
- Google Pixel 4a 5G
- Google Pixel 5a
- Google Pixel 6, 6 Pro and 6a
- Google Pixel 7 and 7 Pro
- Google Pixel 8 and 8 Pro
- Google Pixel 9
1.4. Huawei Phones

- Huawei P40 and P40 Pro
- Huawei P50 Pro
- Huawei Mate 40 Pro
- Huawei Mate Xs 2
- Huawei Mate X2
- Huawei P70, P70 Pro and P70 Art
1.5. Sony Phones

- sony Xperia 10 III Lite
- Sony Xperia 1 IV
- Sony Xperia 10 IV
- Sony Xperia 5 IV
- Sony Xperia 1 V
- Sony Xperia 10 V
- Sony Xperia Ace III
- Sony Xperia 1 VI
1.6. Xiaomi Phones

- Xiaomi 12T Pto
- Xiaomi 13, 13 Lite, 13 Pro and 13T Pro
- Xiaomi Redmi Note 11 Pro 5G (Japan only)
- Xiaomi 14 Series
1.7. Other Android Mobiles

- Motorola Razr 2019 and 5G
- Gemini PDA
- Rakuten Mini, BigS, Big, Hand and Hand 5G
- Surface Pro X
- Honor Magic 4 Pro
- Fairphone 4
- Sharp Aquos Sense 6s and Aquos Wish
- DOOGEE V30
- Nuu Mobile X5
- Oppo Find X3 Pro, Reno 5A, Find X5, Find X5 Pro, Find X3 Pro, Find X5, Find X5 Pro, A55s 5G, Reno 6 Pro 5G and Find N2 Flip
2. LAPTOPS & TABLETS
- ACER Devices: Swift 3 and 7, TravelMate P2, Spin P4 and P6.
- ASUS Devices: Asus Mini Transformer T103HAF, Asus NovaGo TP370QL and Vivobook Flip TP401NA.
- Dell Devices: Latitude 7210 2-in-1, 9410, 7310, 7410, 9510, 5410, 5411 and 5511.
- HP Devices: Spectre Folio 13, Elite x2 G2 and G3, Envy x2, EliteBook G4, G5 Notebook PC, Probook G3, G4, G5, Zbook G4, G5, Studio G5 and mt32 Mobile Thin Client.
- LENOVO Devices: Yoga C630, Miix 630, Yoga 520, Yoga 720, ThinkPad X1 Titanium Yoga 2 in 1, ThinkPad X1 Carbon Gen 9, ThinkPad X1 Fold, ThinkPad X1 Nano, ThinkPad X12 Detachable and Flex 5G.
- Microsoft Devices: Surface Go, Go 2, Pro X, Pro 5 LTE Advanced, Pro 7+ and Neo.
- Apple iPad Pro 11inch (1st, 2nd, 3th and 4th generation), 12.9inch (3th, 4th, 5th and 6th generation), Air (3rd, 4th and 5th generation), iPad (7th, 8th and 9th generation) and iPad mini (5th and 6th generation).
- Samsung: Samsung Tab S9 and its variations, Galaxy Book 2 and 3 and Galaxy Foldable.
3. SMARTWATCHES
- Apple Watch: Series 3 and later versions of the Apple Watch come with eSIM capabilities, allowing users to enjoy cellular connectivity on the go.
- Samsung Galaxy Watch: Select models of the Samsung Galaxy Watch boast eSIM support, liberating users from the need for a physical SIM card.
4. IoT DEVICES

- Google Nest Hub Max: Google's smart home device, the Nest Hub Max, incorporates eSIM technology for seamless communication and control.
- Microsoft Surface Pro X: Microsoft's Surface Pro X is among the pioneering laptops to feature eSIM support, simplifying connectivity for professionals on the move.
5. CAR INFOTAINMENT SYSTEMS

- BMW ConnectedDrive: BMW offers eSIM connectivity in its ConnectedDrive services, enabling drivers to access real-time information and connected features.
- Audi Connect: Audi's connected infotainment system integrates eSIM technology to provide drivers with a host of connectivity features.
The most recent research study on the worldwide eSIM market indicates that the global eSIM market attained a value of USD 1010.38 million in 2022. Projections suggest that the market is poised to reach USD 51045.07 million by 2028, demonstrating a remarkable Compound Annual Growth Rate (CAGR) of 92.27% over the forecast period. Take advantage of this data and embrace the eSIM revolution, by unlocking a world of seamless connectivity at your fingertips.
Want the detailed information now? Fill in the form below for direct access to our eSIM Connector data sheet now: