Don't miss out on our next webinar - Key building blocks for a successful MVNO.
The mobile industry is a competitive space and MVNOs are one of its most innovative players. They are able to operate in different segments, leverage unique selling propositions and cut through the noise conquering market share and loyalty.
This webinar focuses on the building blocks for a winning MVNO and provides attendees with knowledge and action points to gain a competitive edge in the telecommunications industry.

What will delegates learn?
• The MVNO market opportunity
• What an MNO looks for
• Selecting the right partner
• Importance of a flexible BSS and modern tech stack
• How to unlock growth
Thursday, 13th April 2023, 11:00 AM BST
MEET OUR SPEAKERS
Kelvin Chaffer, Lifecycle CEO
Kelvin joined Lifecycle Software as a graduate developer 22 years ago. His success led to being promoted to R&D Director, a role in which he oversaw the creation of Lifecycle's Digital BSS suite. In 2022 Kelvin was elevated to COO, driving the strategic growth of the award-winning business. Today he is the Chief Executive Officer.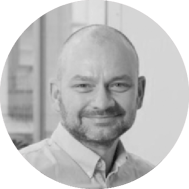 Matt Ward, Head of MVNO at Three Wholesale
Matt has over 20 years of experience in the telecoms industry, spanning enterprise, consumer, IOT and wholesale markets. Having previously held a number of senior leadership roles at Vodafone, Matt is responsible for driving the strategy and commercial performance of its MVNO business in the UK and he helped Three UK's MVNO business grow exponentially.
webinar powered by