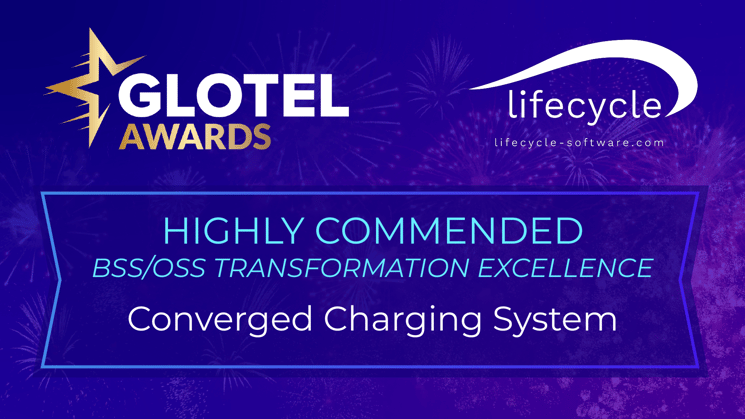 Lifecycle Software was highly commended at the Annual Global Telecoms Awards (GLOTEL) in the BSS/OSS Transformation Excellence category for the company's innovative Converged Charging System and BSS.
The companies, products and services shortlisted for a Global Telecoms Award represent the best of innovation and excellence in advancing and transforming today's telecoms industry.
It is with great pleasure that we thank Telecoms.com for this prestigious recognition, as well as our customers and our fantastic team. Without them, this recognition wouldn't be possible.
You can read more about the GLOTEL awards and check the list of winners here.