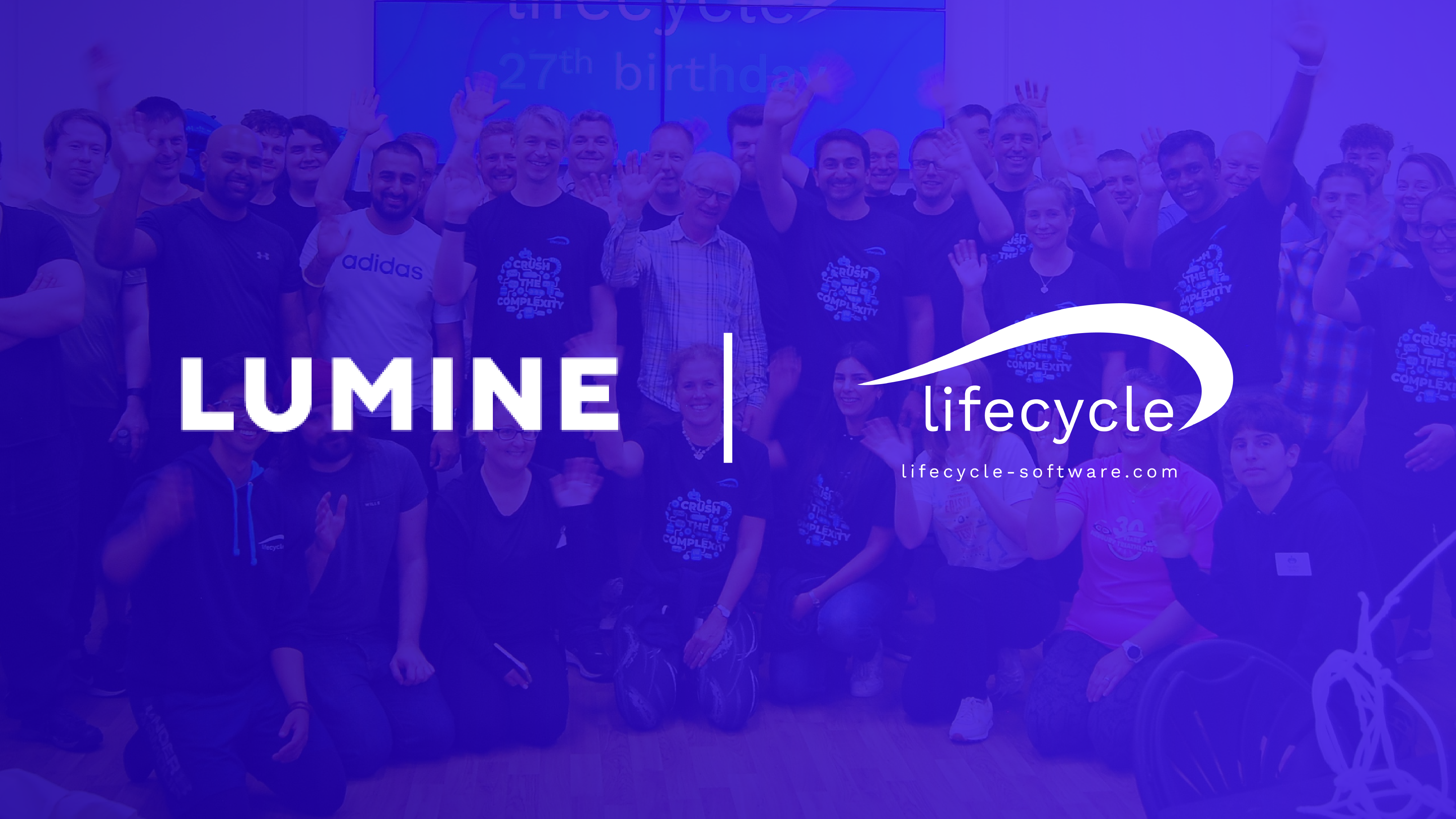 Long-Serving Employee Steps Up to Lead Lifecycle Software after 20 years
Lifecycle Software, a leading provider of Digital BSS and real time charging solutions for telecoms, announced the promotion of Kelvin Chaffer to Chief Executive Officer. Kelvin succeeds Mo Firouzabadian, who has been promoted to Group Leader by the parent company Lumine Group.
Kelvin Chaffer started his journey at Lifecycle as a graduate developer 22 years ago. His success led to him being promoted to lead the development team as R&D Director, a role in which he oversaw the creation of Lifecycle's Digital BSS suite. In 2022 Kelvin was elevated to COO, driving the strategic growth of the award winning business.
This exemplary career mirrors Lifecycle's commitment to growing talent and cultivating innovation in telecoms. To achieve this goal, the company holds regular initiatives such as an annual hackathon as well as a graduate and placement programme that has started the career of over 50 young people since its launch. These initiatives provide participants with a hands-on opportunity to learn and share ideas in a diverse and inclusive growth environment.
Mo Firouzabadian will take on a group role in Lumine Group, Lifecycle's parent company. Bringing over two decades of experience in the industry, Mo will support several companies with their global growth.

Kelvin Chaffer, the recently appointed CEO, said: "I am very happy to move up as Lifecycle's Software's CEO. It's an honour to be a part of our story and to contribute to Lifecycle's expansion and growth. I am very grateful to Mo, as his leadership was key to propelling our brand. I look forward to building upon our momentum and leading this great company through the next chapter with our customers and partners."

Mo Firouzabadian, Group Leader at Lumine, said: "It has been an honour to serve as CEO of Lifecycle Software. I have been impressed by our talented team's commitment to our mission, and I am incredibly proud of everything we have accomplished. Lifecycle's heritage in nurturing talent is remarkable, and its journey reflects the excellence of its innovative team. Under Kelvin's leadership, the company is poised to thrive in its purpose of providing digital transformation in telecoms. Thank you to all the employees, customers and partners for making this a wonderful experience. I look forward to supporting Lifecycle's continuing success in my new role".