">
London, United Kingdom - 9 February 2023 - Lifecycle Software today announced it has further changes to its management team that will help drive and implement its new strategy for 2023. Following its announcement that prior COO Kelvin Chaffer has now stepped into the CEO role, the company has made further changes to the management team. Liz Parry, from Professional Services Director to Chief Commercial Officer and Jeff Power will be moving from Maintenance and Support Director to Chief Operations Officer.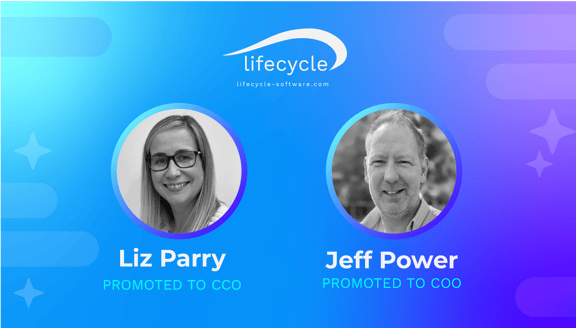 Liz Parry has been appointed Chief Commercial Officer and will oversee Lifecycle's growth strategy this year. Liz has a plethora of experience working with many brands as they look to make changes and bring new solutions to the market.
Having worked at Lifecycle Software for almost a decade, Jeff has worked at several larger telecom providers. He will be focused on helping Lifecycle Software level up its offerings and expansion plans for 2023.
"At Lifecycle Software and in the Lumine Group, we like to promote from within, providing ample career opportunities across all departments. Our long-serving employees are a testament to our positive culture and approach. I am looking forward to having Liz and Jeff support me in the next growth phase at Lifecycle as we expand into other regions and further develop our products to support our customers best," said Kelvin Chaffer, CEO at Lifecycle Software.
- About Lifecycle Software -
Lifecycle is a global OCS (Online Charging System), billing and BSS (Business Support System) solution provider for network operators, MVNOs (mobile virtual network operators), IoT providers and a wide range of partners. Lifecycle's software enables mobile telecoms and subscription-based businesses to thrive in the connected world of 5G, from digital transformation and monetisation of new services to automation of business operations and integration with existing infrastructure.
Our focus is keeping our software future-ready by design, helping our clients maintain a competitive edge and priming them for sustained incremental growth. We introduce new value-added ideas to the platform and update our software to ensure compliance with changing regulations, technological developments and evolving business needs. We are open about our product roadmap, keeping our clients informed, inspired and involved.
Our clients benefit from improved cost efficiency, cost containment and sales performance, as well as enhancing brand engagement to drive a more connected, consistent and profitable business model.
https://www.lifecycle-software.com/