">
Newbury, London, United Kingdom — February 16, 2023, Lifecycle Software – Specialist in enabling savvy telecoms to win in the mobile market announced today the availability of Digital BSS, CCS and Event Intelligence Platforms on Microsoft AppSource, an online cloud marketplace providing tailored line-of-business solutions.
Lifecycle Software is a global provider of OCS (Online Charging System), billing, and BSS (Business Support System) solutions for network operators, MVNOs (mobile virtual network operators), IoT providers, and other partners. Lifecycle's software enables mobile telecoms and subscription-based businesses to thrive in the connected world of 5G, from digital transformation and monetisation of new services to business operations automation and integration with existing infrastructure. Our clients benefit from increased cost efficiency, cost containment, and sales performance, as well as improved brand engagement, all of which contribute to a more connected, consistent, and profitable business model.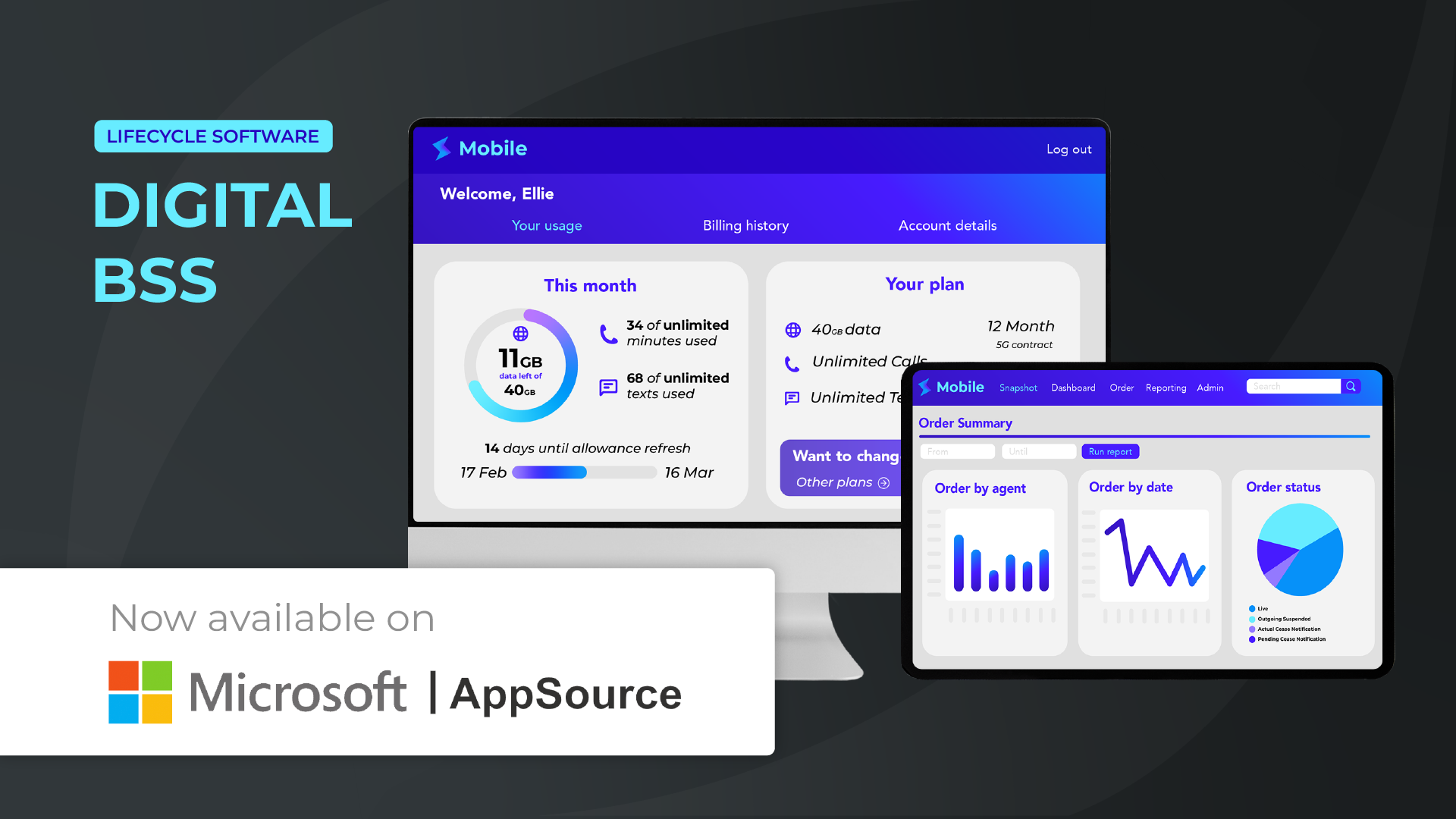 Kelvin Chaffer, CEO at Lifecycle said: "The relationship with Microsoft and with its cloud, Azure, will enable us to keep our software future-ready by design, helping our customers with billing and charging, maintaining a competitive edge and setting them up for sustained growth. This will ultimately help them to increase revenue per user."
Toby Bowers, General Manager, Business Applications Group, Microsoft Corp. said, "We're happy to welcome Lifecycle Software to Microsoft AppSource, which gives our partners great exposure to cloud customers around the globe. Microsoft AppSource offers partner solutions such as Digital BSS Platform from Lifecycle Software to help customers meet their needs faster."
Lifecycle Software has been in the telecommunications industry since 1995, focusing on providing Digital BSS & Billing Solutions for MVNO, MNOS and IoT providers. Lifecycle's mission is to be more than just a supplier, we aim to be a partner and our company's core values are family and friendship first, followed by data and innovation, and accountability.