Lifecycle is joining MVNO Nation Live between the 16 and 17 of November in Hotel Balneario Las Arenas - Valencia, Spain.
The event will gather over 200 MVNOs and Operators to discuss the MVNO landscape, starting with the post-Covid strategy, through the proliferation of technologies enabling MVNO's growth like 5G and IoT, to launching new services.
​
Are you wondering how MVNOs will look in the future? Are you questioning yourself: how can I launch a successful MVNO? How can I take my MVNO to the next level?
There are probably many questions in your head right now and we will be delighted to answer all of them, as well as, help you understand how automation is crucial for the success of your MVNO.
If you are attending MVNO Nation Live, we'd be happy to meet and chat about your priorities and how we can help.
Press the button below and book a meeting with our team
Don't miss out the opening session led by Lifecycle Software on the Congress.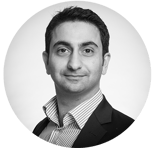 How can automation accelerate the growth of MVNOs - is the topic that Lifecycle CEO, Mo Firouzabadian, will bring to the stage on November 17th, starting at 10 AM.
Here you can find some of the topics we will cover:
What are the benefits of an automated MVNO?

What will an MVNO of the future look like?

What new verticals can a fully automated MVNO serve in addition to the traditional markets?

What new business models does automation enable?