This Wednesday, Lifecycle Software held its very first Quiz and Curry evening, raising money for our charity of the year, Newbury Soup Kitchen. Our goal was to raise as much as possible to help support the amazing but critical work that they do in our community.
It was a fantastic event and we are truly grateful for all who attended and donated so generously, as well as putting their knowledge to the test and getting a chance to win some prizes in our raffle.
With all your generosity we were able to raise an amazing…
£1174.20!!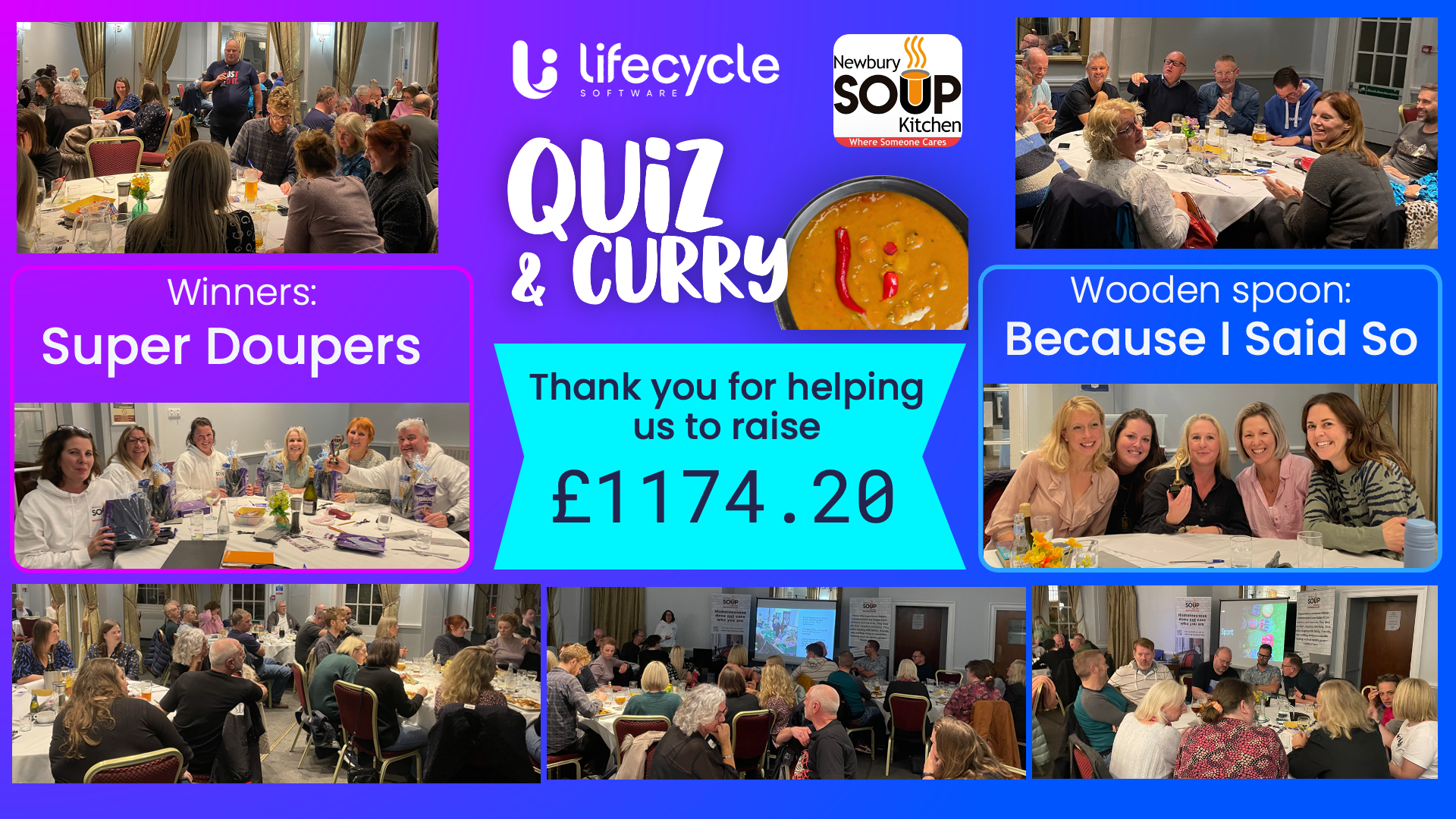 Want to take our fundraising to the next level? Donate on our JustGiving page. Every donation, no matter how small, will contribute to improving someone's life.
Volunteering opportunities at Newbury Soup Kitchen - Volunteer
More info on Newbury Soup Dragons - Sponsorship

Keep an eye on Newbury Soup Kitchen social media channels for details of their golf tournament coming next year.



A big thank you to our quiz master, Nigel for creating and hosting our very competitive quiz and to the The Chequers Hotel for the room and catering!
Also, thanks to Newbury Soup Kitchen and Meryl for joining us and giving us an insight into the wonderful work you do.
After ending on a tie breaker question, congratulations go to the "Super Doupers" - very worthy winners!