introducing the ALLinONE Contact Center module
The ALLinONE Contact Center provides customer service agents with a full toolkit to directly support customer queries in real-time from a single interface. It's a web-based omnichannel platform that allows agents to manage chat interactions, voice calls, emails, Facebook, WhatsApp and more, ensuring top customer experience!
Contact Center is fully integrated with the ALLinONE BSS suite, therefore everything that the agent requires is automatically retrieved and displayed side-by-side, within the same application. This improves the efficiency of agents' workflows.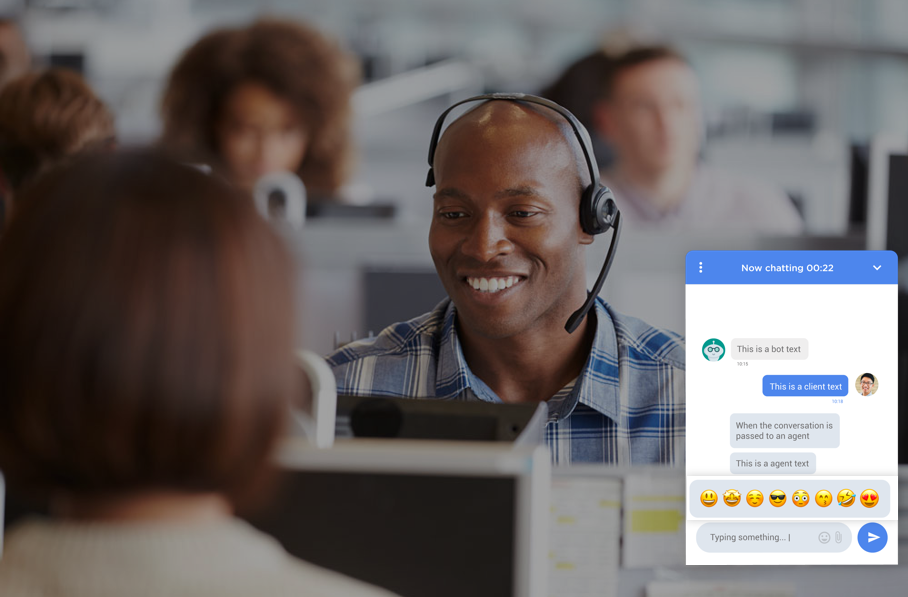 Increase your reach with Bots & Widgets
Our contact centre enables you to automate and improve your customer care with bots.
Our bots allow chat, video and voice interactions. They are easily implemented as web widgets on any website or application so the customers can reach out to the company in their preferred channel.
Bots allow you to embed support options right into your website, promoting self-service customer support and freeing agents for more important queries.
Web widgets
Using web widgets ensures an excellent user experience, by allowing customers to communicate from a single interface. The customer doesn't need to browse your website, Help Center or search to find an email address to contact you. Instead, they can reach you within a few clicks. The most common widget form is a minimized chat window on the bottom right of a webpage. All the customer needs to get started is to click on it and fill out the name and email fields. The interaction can be handled by a bot or by a customer service representative.
deliver seamless, real-time support
With a single interface that automatically provides all required information and actions, agents can resolve queries more efficiently.
increase positive interactions with customers
Customers have direct access to the support chat through their self-care account. The chatbot provides instant access to the information they need to resolve their queries, before handing to an agent.
reduce the cost of customer support
As an entirely web based solution, there is no need for equipment beyond a computer and a headset. The single interface optimises the time agents spend per query.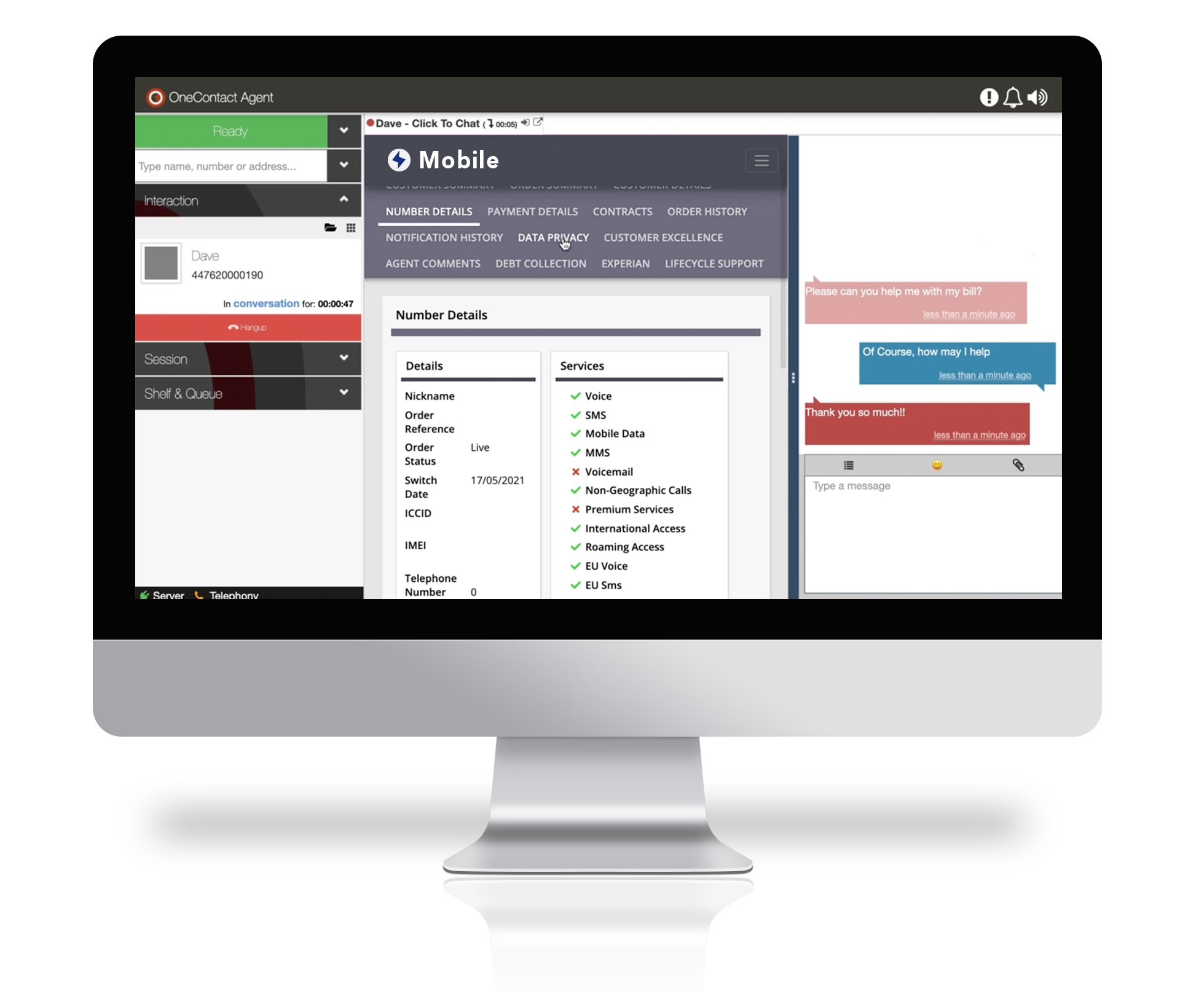 a seamless and optimised contact center toolkit
Learn more about our contact center solution for telcos
talk with us

The Contact Center module and its seamless integration with Lifecycle Software's CRM, MultiOrder, is powered by Collab, a company from Lumine Group. Specialized in customer experience and with a strong focus on automation and AI, Collab develops award-winning customer care services
Learn more about our contact center solution for telcos
related products
ALLinONE BSS is designed as a modular solution, making it flexible enough to suit any communication service provider (CSP) or digital service provider (DSP) requiring business process support. The individual modules below can be deployed separately or in multiple combinations to enhance and automate operational processes depending on your specific requirements.
get in touch with us
Find out more about how Lifecycle can help you accelerate your business growth and reach your goals.
Contact us