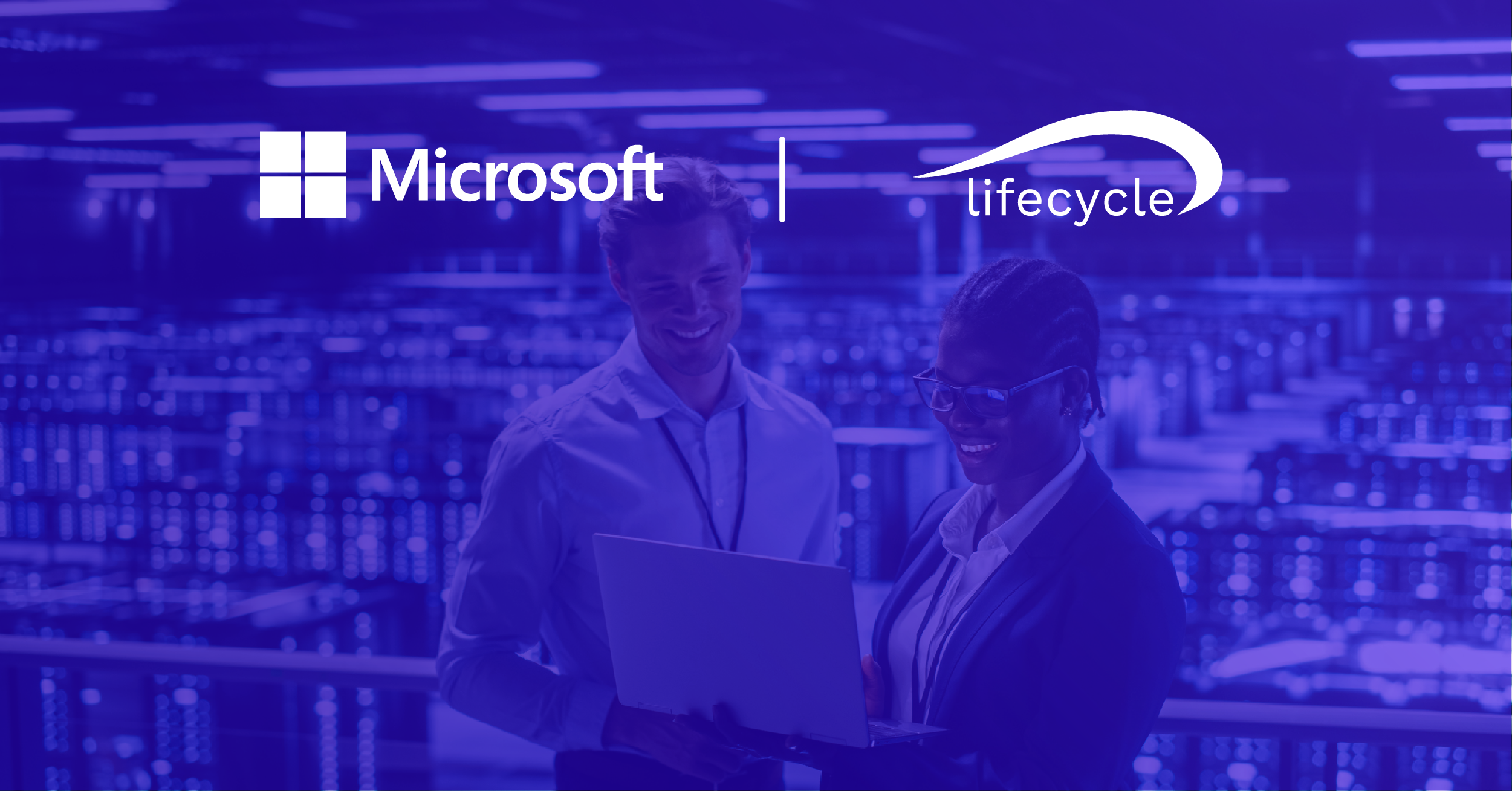 Lifecycle Software has announced a collaboration with Microsoft that will see the company leverage the Microsoft Cloud across its solutions, enabling some of the biggest mobile operators to provide better services to customers.
The company, which is based in the United Kingdom, will use Microsoft Azure to offer high levels of speed, resilience, security, and reliability in its Business Support Systems (BSS) and charging solutions.
Lifecycle Software has been breaking new ground in the telecommunications industry for more than 25 years. From billing to SIM provisioning to IoT, they have been supporting mobile virtual network operators (MVNOs), mobile network operators (MNOs), and a wide range of partners to provide their services to millions of users and devices.
Lifecycle's customers include Plusnet, SMARTY, Three UK, ONOFF and Ecotalk.
Kelvin Chaffer, CEO at Lifecycle said: "The relationship with Microsoft and with its cloud, Azure, will enable us to keep our software future-ready by design, helping our customers with billing and charging, maintaining a competitive edge and setting them up for sustained growth. This will ultimately help them to increase revenue per user."
Lifecycle will utilise Azure to support their most important applications, including BSS, CCS and Event Intelligence. Simplification is key for Lifecycle Software, which specialises in allowing agile companies to succeed without the need for large IT and operations teams. Success factors include the cloud-native tech stack with Open APIs and a high level of automation. In fact, over 99.95% of the transactions in Lifecycle's solutions are automated.
Alongside this, companies are looking to roll out real-time charging and have greater control over revenue management. That's where Lifecycle's BSS and Online Charging can help. Its flexible, feature-rich billing platform allows companies to bill complex and disparate products across a wide range of usage and subscription-based services. It can also be easily integrated into an existing platform and is scalable, supporting volume growth as the business grows.
Those tasks support the entire customer journey for all types of mobile services and can be hosted and fully managed by Lifecycle, optimising operations and enabling customers to focus on growing their businesses. Michael Wignall, Azure Business Lead at Microsoft UK, said: "Given the critical nature of Lifecycle's BSS and charging solutions to telecoms operators across the globe, ensuring resilience, speed, security and reliability is vital to building and maintaining customer trust. By moving to Azure, Lifecycle can ensure that telecoms companies can unlock true innovation and develop secure and responsive solutions that support their customers' changing media habits."
You can find out more about Microsoft's work in telecommunications here.