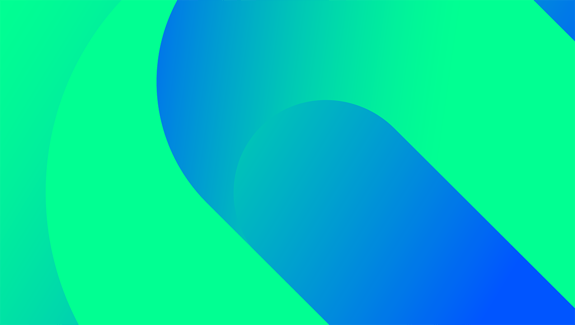 ALLinONE Billing
Powerful and versatile billing platform to handle the complex billing needs of agile telecoms
Bill better, grow faster
Set up for success with flexible features to manage, rate and bill subscribers and business partners
ALLinONE Billing is a flexible Convergent Billing System that provides mediation of usage for any service and network, multi-play subscription management with event based and batch rating, discounting, and invoicing, including support for account hierarchy, resellers commissioning, large fleet, roaming and wholesales billing - all in one. This removes the complexity of managing several platforms, with more flexibility and ease of change, and reduces operational costs.
monetise and win
More growth, less hassles
It's time to crush the complexity. Meet a no-fuss billing platform to monetise beyond connectivity
Unbreakable | With 99.99% availability, ISO certifications, Open APIs and a microservices cloud stack. Robust, resilient and secure
Boost B2B2X | Give your partners all they need to thrive with account hierarchies, settlements, commissioning and charging models
Excel in Revenue Assurance | boost profitability, revenues, and cash flows through accurate collection of revenue across operations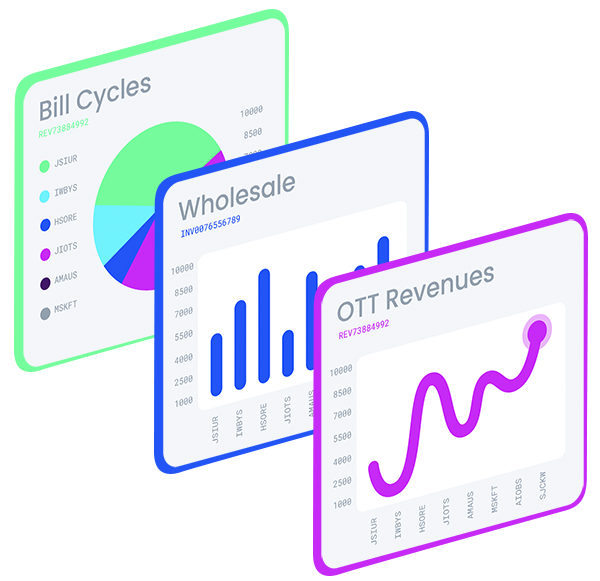 Convergent
Your billing needs all in one place
Payment Integration
Dunning and Debt
Interconnect Billing
Flex Bill Cycles
Invoicing
Seamless payment processing with a wide range of payment gateways and financial institutions. Fully automated payment recording and reconciliation processes.
Automated dunning and debt collection process
Send notices and reminders for customers with overdue bills
Generate info for third-party Debt Collectors
Pause and resume subscriptions and services accordingly
Handle interconnect billing, reconciliation, and settlement for inter-operator, wholesale, and MVNE with accurate charging and prompt settlement.
Anticipate interconnection and roaming costs, streamlining the reconciliation process.
Relies on Ingress and Egress Data Feeds, along with supplier and partner costing rate cards.
Customise Bill Cycles per account, with options for daily, weekly, fortnightly, monthly, bi-monthly, and quarterly, either on fix dates (i.e. same day each month) or on calendar periods.
You can also configure any bill run to be operated On-demand
multi-currency and multi-lingual invoicing
Generate invoices in various languages in any currency using multiple templates
Templates can incorporate distinct logos and company information for white label billing such as OpCos, MVNOs and sub brands
Send PDF invoices automatically via email and make them available in the self care app
Consolidate charges from multiple services and products.
Infinite business propositions
Extra flexibility to support a multitude of costing options. V

arious pricing models for rate cards, including flat rates, tiered pricing, volume-based pricing, and time-based discount
Optimised operational costs
Converge all your needs in one platform. With a combination of workflow automation and managed services, providers are freed from onerous administration, saving valuable resources and minimising costs.
Supports multi-tax, multi-currency, making it easy to manage billing around the world. Multi Tenanted.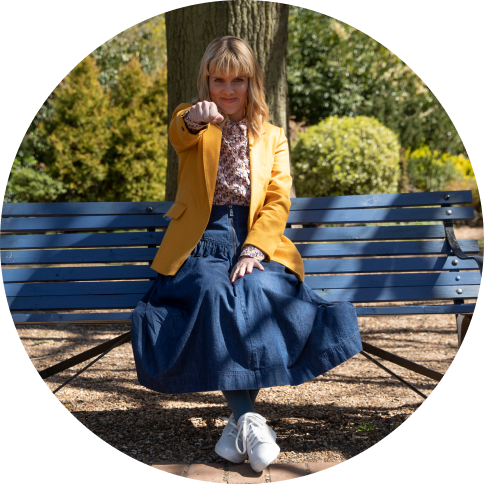 "Lifecycle have a proven flexible
platform with outstanding stability
metrics and a highly technical team
allowing customers to concentrate
on building out their customer
facing capabilities"
​
flexible and feature rich
Download a PDF version of the complete All In One Billing Platform product sheet to share and read offline.
Usage billing
Products can be created and configured with single, multiple or recurring subscription fees in advance or in arrears.
Account credit management
Supports hierarchical accounts and configuration to enable accounts remain within a pre-defined credit limit.
Bundles and discount options
Provides ultimate flexibility for bundle allowance definition and discount options.
Automated workflow triggers
Supports the configuration of workflow triggers to control services, raise alarms or deliver notifications.
Multi-tax, multi-currency
Makes global billing easy with support for multi tax, multi country and multi-currency options.
Invoice generation
Offers a wide range of invoicing options, branded for your business.
and much more
Open the product sheet to explore all capabilities >>
open >
The ALLinONE Billing can be deployed within a full BSS suite to deliver an end-to-end business support system for clients or with a subset of the BSS modules to meet the needs of a business.
Get in touch with us
Find out more about how Lifecycle can help you accelerate your business growth and reach your goals.