Provisioning & Switching Application
A standalone SIM, eSIM & Service Provisioning Platform with a flexible order fulfilment engine
Introducing the Provisioning and Switching Application
Provisioning & Switching Application (PSA) is a standalone SIM & Service Provisioning Platform relying on a flexible order fulfilment engine & APIs specialised for Resource Inventory Management, Service Activation and Port Management for Mobile Operators to complement Lifecycle Product Suite as well as other multi-vendor BSS to execute Orders on relevant Network Equipment, Service and BSS Platforms as well as integrate Regulatory Service Databases to autonomously manage port-ins and port-outs.
More control, less complexity
The platform provides MNOs, MVNEs and telecommunications companies with a self-service, reliable, scalable and cost effective solution to achieve best in class SIM and Service Inventory, Provisioning and Activation with support for eSIMs.
Primarily designed to execute commands on the Mobile Network to fulfil BSS orders, the PSA has evolved to support management of various types of resources and services, and to fulfil complex ordering processes, manage order priorities and ultimately hide the complexity and ease integration of client BSS applications whatever networks, services and equipments are involved.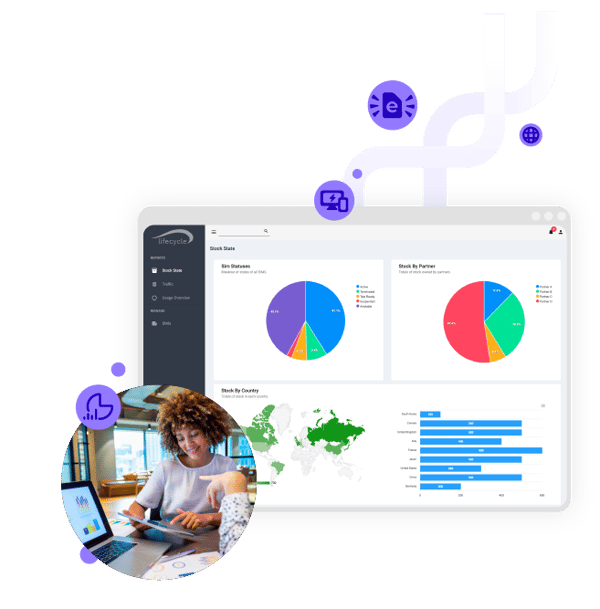 Unrivalled automation
By deploying PSA, operators add a layer of automation which not only increases flexibility and facilitates implementation of new order types, but also reduces cost of day to day operation, eases changes and de-risks projects when either network or BSS elements have to be added, upgraded or replaced.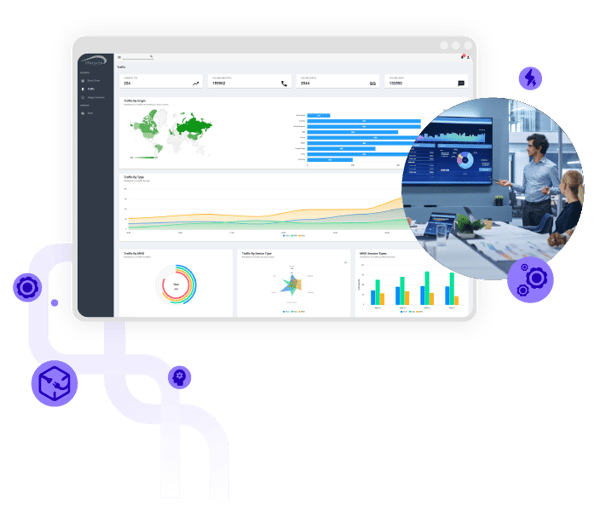 Freedom to work with anyone
Our supplier agnostic

Provisioning and Switching Portal

has flexible APIs which can be easily configured to work with any network or partner you want to work with, anywhere in the world.
We offer a range of flexible integration and deployment options so that the best implementation model can be selected to suit a range of applications, in-house skills and resources, deployment timeframes and operational budget.
Seamless customer experience
The

Provisioning and Switching Portal

uses robust and intelligent APIs to integrate with both mobile networks and client solutions to provide highly automated, seamless and reliable services.
Futureproof operational solutions
Download the complete Provisioning and Switching Portal product sheet.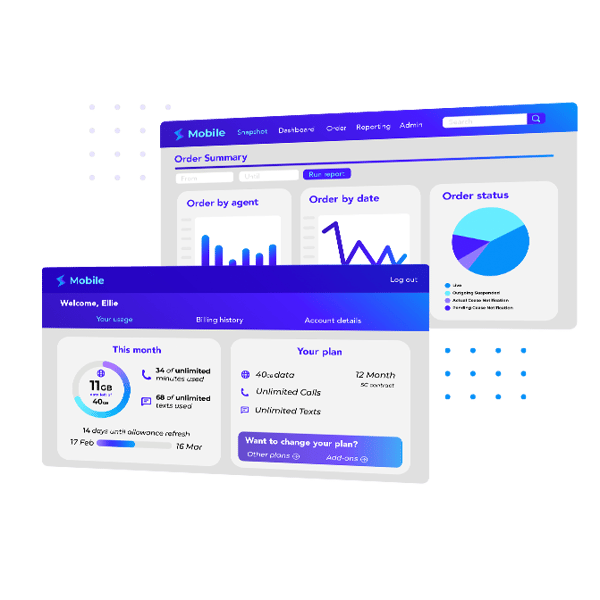 Multi-tenanted portals
Our

Provisioning and Switching Portal

enables provisioning for multiple sub-resellers and service providers.
Partner and supplier agnostic
Our platform is feature rich and highly configurable to work with any third party supplier.
Easily integrated
Our platform integrates SIM fulfilment providers, number recycling and Ofcom reporting requirements.
The Provisioning and Switching Application can be deployed using its web interface to provision, manage services and view orders (it can be set to read-only for API users), or using a JSON based RESTful API to integrate into the client's CRM and other back office systems.
Lifecycle provides a product suite as a fully managed, cloud solution within UK data centres. The infrastructure is specifically designed and proven to support highly available, resilient and scalable environments, capable of processing billions of chargeable events per month. A range of service support options are available to meet the needs of organisations, from new entrants to established providers.
Get in touch with us
Find out more about how Lifecycle can help you accelerate your business growth and reach your goals.